VW Diesel - Waste Vegetable Oil Conversion
| | |
| --- | --- |
| Custom Search | |
Visitor # 23650 since 12.JUN.2004
In my setup, the veggy tank is seated behind the passenger seat. The black hoses are coolant, the blue hose is the (veggie) fuel line. The tank has a capacity of 6.5 gallons. With the tank here, the seat will slide back about an inch.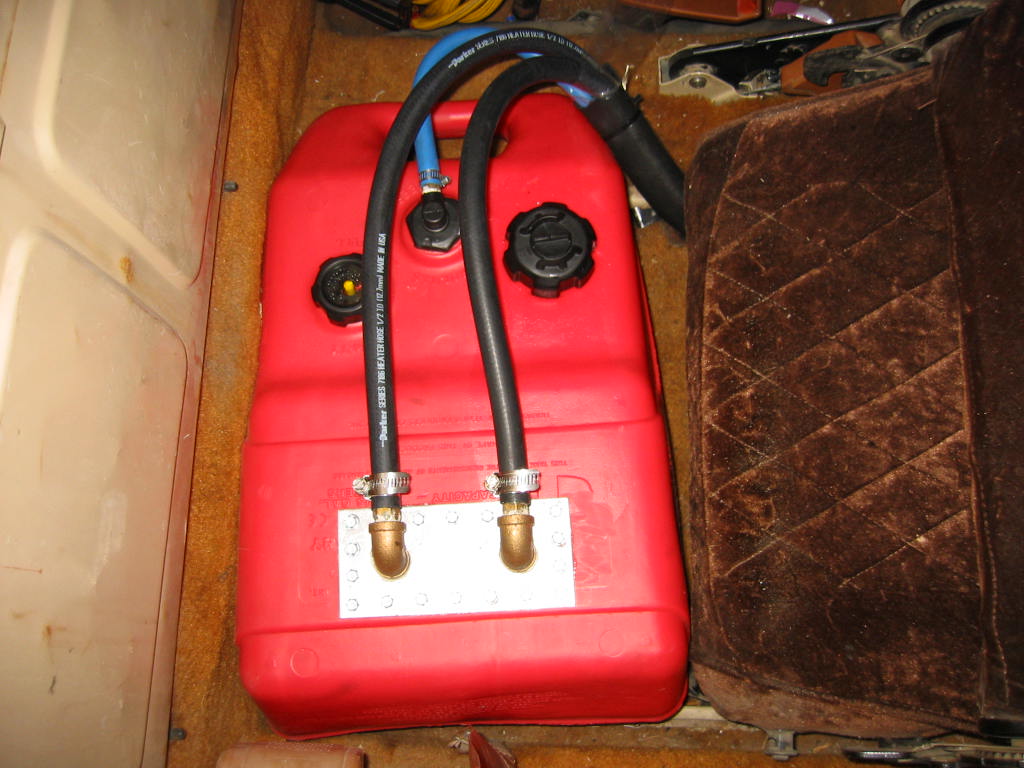 With the tank installed you can see that the seat room is diminished. The drivers seat in this picture is all the way back. The passenger seat is as far back is it goes with the tank installed. The leg room is mess, but the passenger seat can still be angled way back, which makes passenger side bearable to sit in. The black hose in the passenger floor area is the bundle of 2 coolant hoses and the fuel hose.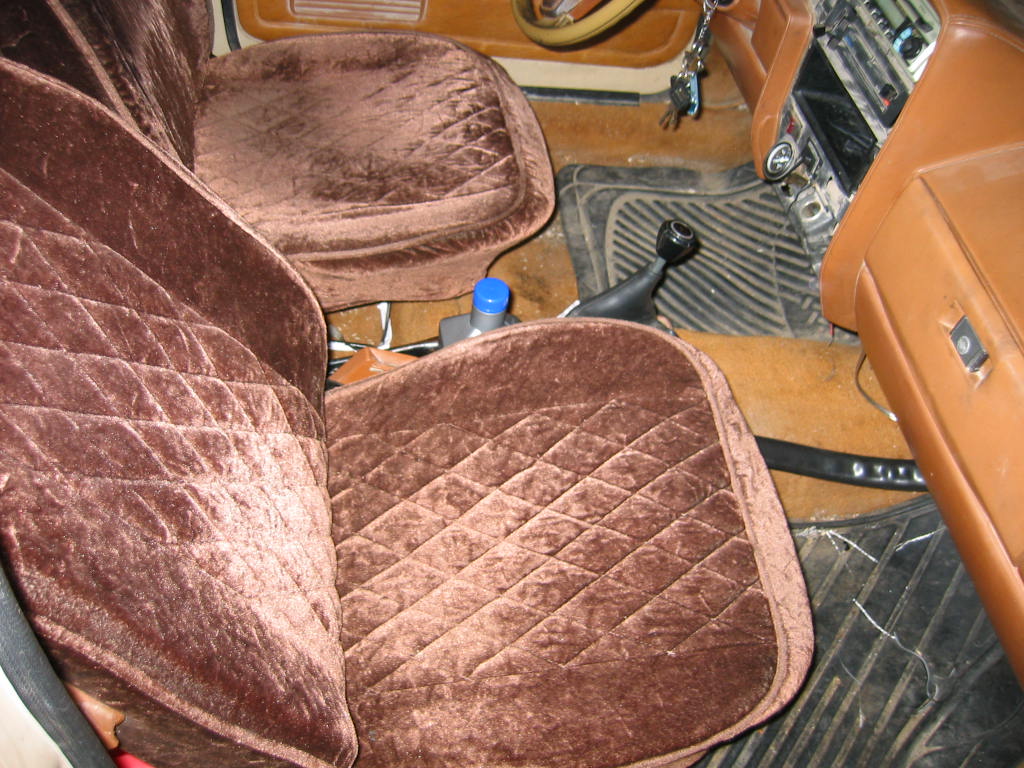 The first installation step was to cut a hole through the firewall. I used a hole saw and it appear to work quite well. I wrapped the hose bundle with frazzle cloth (welder's cloth) to limit damage to the hoses. The hose bund is bent and brought around the driver's side of the engine. There is a little attachment hole on the firewall that I used to tie-wrap to hold the hoses in place. The square brass colored item is a Racor filter (28 micron). I used a miscellaneous bracket I found in the garage to attach it. Its held in place by putting it under one the of valve cover gasket nuts.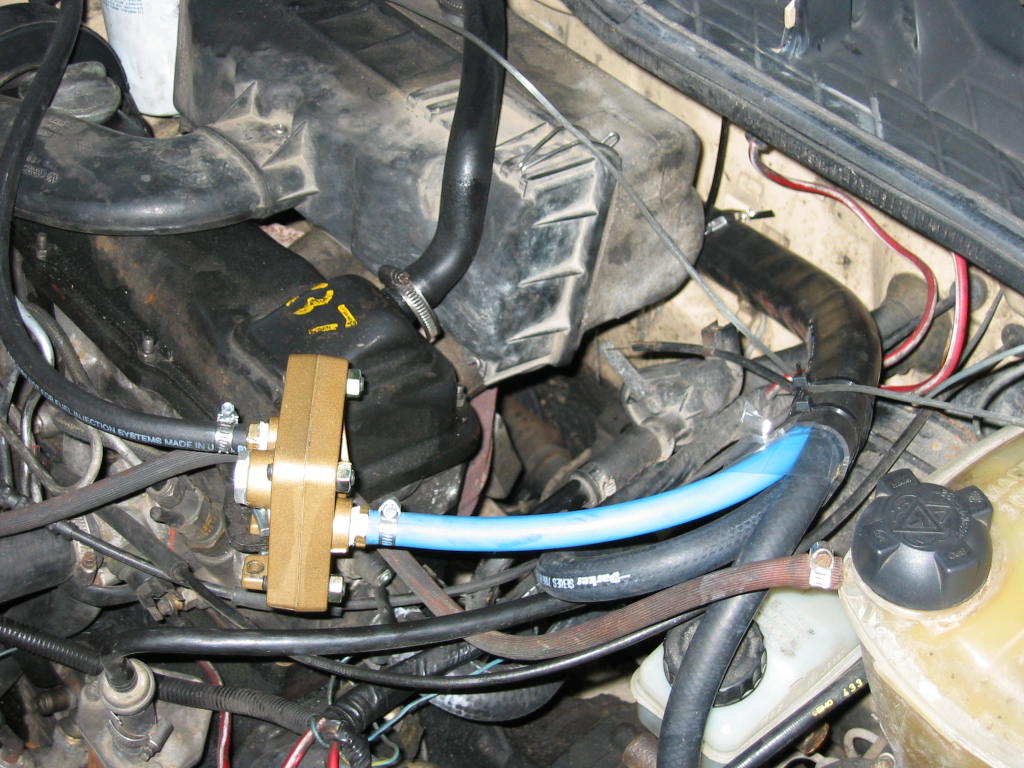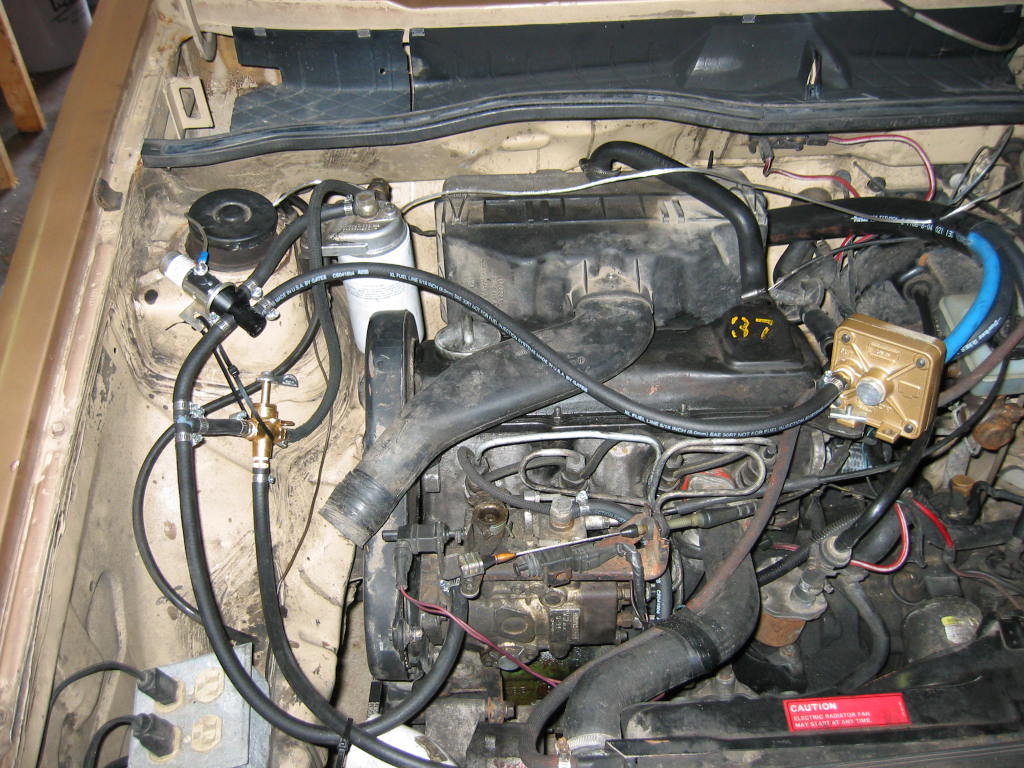 Here you can see the veggy line coming in from the right from the Racor filter. This goes to the solenoid valve. The solenoid valve is mounted on one of the strut nuts. The normal diesel line coming from the diesel fuel filter is also seen going into the solenoid valve. Downstream of the solenoid valve the line goes into the injection pump intake. The electric box in the bottom has nothing to do with this system, it just simplifies plugging in during the winter.
The fuel return line (hose next to the accelerator cable) goes to the bottom connection of a brass colored 3 - way valve. The valve is normal directed to send excess fuel to the intake of the injector pump. The reason for this is to prevent sending veggy to the diesel fuel tank. I have found that occasionally I do have to run on diesel, and shift this valve to the diesel tank in order to vent the system.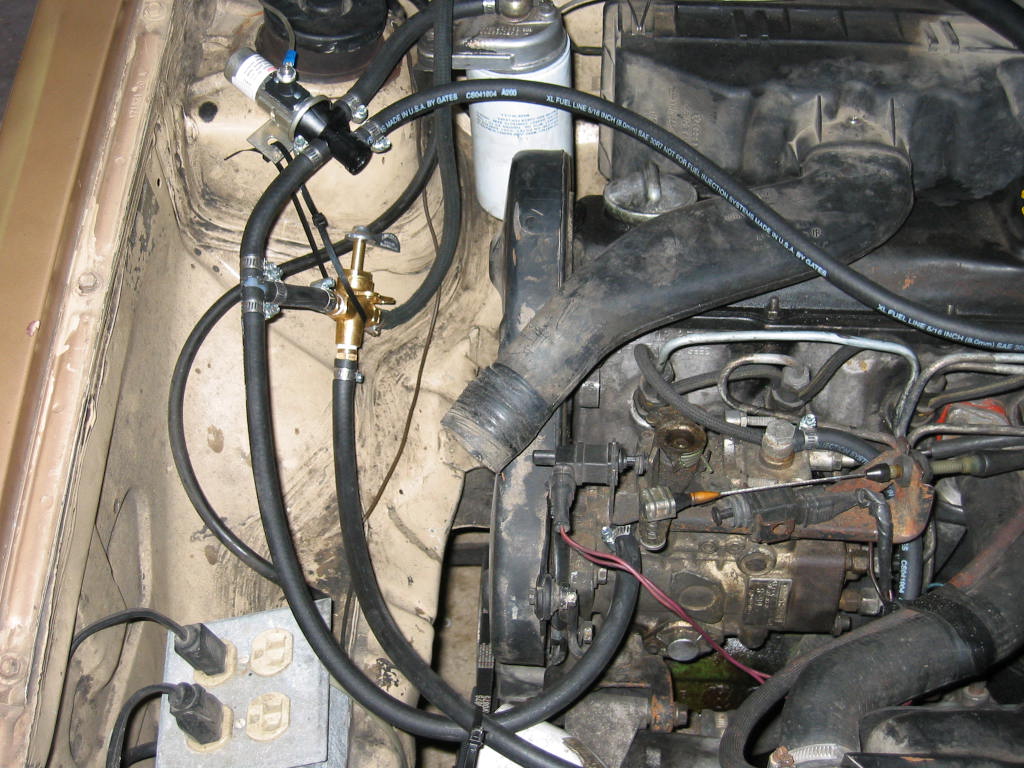 The final item was the installation of the tank switch located in the center. I used speaker wire instead of running two separate wires. The wires goes through the same hold as the veggy hose bundle. One end goes to the battery, the other to the solenoid valve.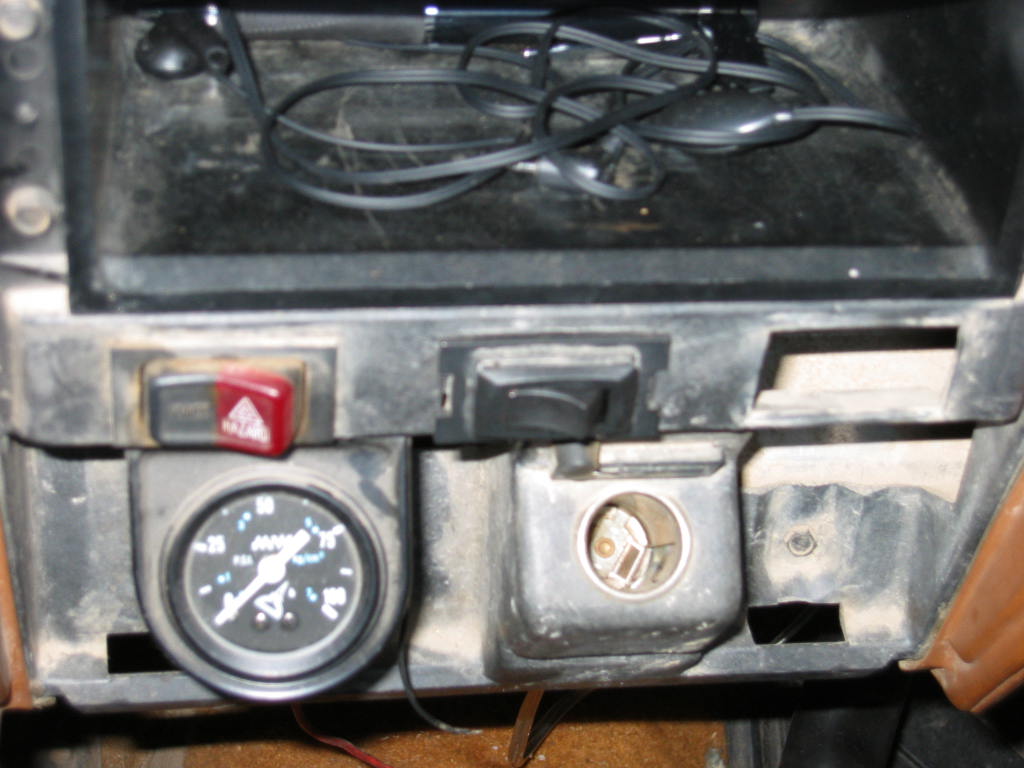 [Last updated: 21.April.2020]